F A Q's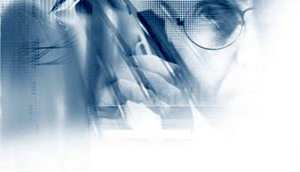 What is Outsourcing?
Answer: Outsourcing is where you have your bookkeeping requirements performed by a third party at their premises (i.e. MWBS) or on-site if required.
Why should I outsource my payroll and bookkeeping needs?
Answer:
• Outsourcing your bookkeeping saves in wages and overhead costs.
• By utilising such a service, you free up valuable time to develop your business and concentrate on revenue generating. activities.
• When you hire a professional bookkeeper, you automatically attain many years of experience not available in-house.
• An improvement in the ability to closely monitor your business finances.
Why should I choose Miriam Ward Bookkeeping Services?
Answer:
• Competitive pricing and outstanding quality service.
• Efficient and effective bookkeeping solutions which result in real cost savings.
• Flexibility to outsource some or all of your bookkeeping tasks.

How much does your service cost? / Can I know approximately how much my bookkeeping cost would be per month?
Answer: We can supply you with a service provision document which outlines precisely what services we can support you with – weekly, monthly, quarterly, etc. With this document MWBS will also provide a written quotation without obligation. Please refer to the costs structure provided in the services page.
I have not kept my books up to date and I need to catch up. Can you take care of this and bring my books up-to-date?
Answer: Yes, we can. We will go through the initial setup, and then gather all your documentation from the date you need to catch up to the current month and we will get you back on track!
We are a small business and we might need work only on a part-time basis? Is this possible?
Answer: Certainly. This is not a problem. MWBS is very flexible in its approach to clients' needs.
What is the process of your Bookkeeping services?
Answer: Contact MWBS to discuss your needs. On request MWBS will provide you with a service provision statement and quotation. On acceptance of service proposal (contract), work will commence either on or off site as directed. Please refer to the terms and conditions for additional information.
What areas do you service? / How far do you travel?
Answer: MWBS services the Dublin, Naas, Wicklow and Meath areas. If you operate outside of these areas, MWBS can still take on your bookkeeping requirements remotely. In this event you will have to supply MWBS with your paperwork by secure courier service.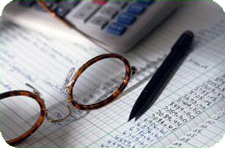 Can I outsource only parts of my accounting requirements?
Answer: Absolutely. You can outsource a very small segment of your bookkeeping requirements to MWBS or get assistance in a specialised area. We will take on as little or as much as you want!
What about my accountant?
Answer: MWBS can work with accountants and tax professionals as authorised by you. We are more than happy to liaise with our clients' accountants on issues of importance and relevance.

Will my information remain confidential?
Answer: Most definitely. Every professional bookkeeper is bound by legal structures of confidentiality and privacy for their clients. All precautions and security systems are put in place to ensure the privacy and security of your data. MWBS is pleased to sign and provide client's with a Non-Disclosure or Confidentiality Agreement if required.

What guarantees do I have?
Answer: All work conducted by MWBS is fully guaranteed. You can be assured of a professional service at all times. In the unlikely event that changes need be made due to MWBS's workmanship it will be done promptly and at no extra cost to you. All work is completed promptly and to agreed time frames.
What software do you use in this service?
Answer: Sage Line 50, Sage 50 2008, Sage Quickpay and Sage Instant. [ www.sage.ie ]
Do you provide training?
Answer: Yes! MWBS can provide the required amount of training as necessary to make sure that you or your office staff is able to carry out basic bookkeeping tasks. Just ask us and we'll gladly quote for your training needs. Further information on training services can be found here.
Can you provide client testimonials?
Answer: Yes! Please read MWBS's client testimonials here.
I am interested in acquiring additional information, what is the next step?
Answer: Contact Miriam Ward by phone, email or online enquiry for an informal informative discussion. Contact details are provided here.
If you have any more questions, we are always happy to answer them. So please feel free to contact us.