Training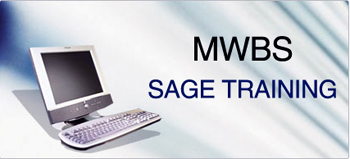 MWBS is a provider of practical hands-on Sage Software training courses for businesses small and medium, and that includes non-profit organisations too. Training is a fundamental component to the success of any well run business. If you are SME wanting to improve your company's bookkeeping efficiency with staff training, MWBS can help. With more than 20 years experience in real world situations involving the use of the Sage accounting software, MWBS has the knowledge and experience to train individuals or groups from beginner to advanced level.
MWBS training demonstrates how to perform Sage tasks and allows the trainee to experience it in a live situation. Training is hands-on to ensure that the trainee understands not only the purpose of what is being done, but how to do it. Trainees will learn the daily process of recording financial transactions relevant to your business. This can include the maintenance of accounts receivable, accounts payable, and payroll, working with journals, debits and credits, and how to research / resolve problems.

The intimate training environment gives trainees the opportunity to ask specific questions related to the business. As this is a non-classroom setting, the trainee is guaranteed to receive personal attention. Training programs can be conducted for individuals or groups at your facility or off-site, depending on your needs. MWBS off-site training is based at Blanchardstown, Dublin 15. Trainees will learn Sage software in person from a seasoned pro bookkeeper. Unlike seminars, webinars or e-learning materials, the trainee is working live within the business setting in a relaxed office environment without that 'classroom' atmosphere.
How much training do I require?

Training can range from between 1 to 20 hours depending on your requirements. Every training program undertaken by MWBS is completely tailored to your organisation's specific needs. MWBS also offers half and full day training programs on Sage applications and specific areas of bookkeeping.

What are the costs?

Training costs are very competitive and are based on the package required and an initial assessment of your operation and discussion with you. Contact us now to arrange a no obligation assessment / quotation of your training needs.

What are the benefits of staff training?

• Increased efficiency in your bookkeeping systems and more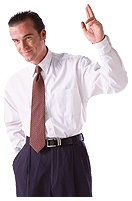 accurate accounts as trainees gain the skills and concepts needed to improve their work performance.

• Onsite training is a cost-effective way to ensure your staff get the exact training they need in a focused and tailored way.
• Training level can be scaled up or down to fit the exact needs of your business.

• Convenient location and time scheduling.
• Work while you learn - businesses save on employee time away from the office, travel, meals, and other miscellaneous costs.

• Onsite training gets you up and running in the shortest period of time.

• Increase staff morale.