Services
MWBS provide bookkeeping services on a contract basis to a wide range of businesses. Our bookkeeping services are specifically designed to suit your individual needs. MWBS can visit your premises and work on-site, work remotely, or a combination of both.
Services Include:

• Preparation of all Revenue Returns including,

VAT, PAYE & RCT
• Maintaining Debtors and Creditors Ledgers
• Submit Income Tax Returns for Sole Traders
• Preparation of Accounts to Trial Balance
• Payroll - Monthly / Weekly / Year End Processing
• Financial Statements & Reports
• Bank / Credit Card Reconciliation
• Bookkeeping Clean-up / Inventory
• Consultancy and Assessment of your software needs and bookkeeping procedures - tailored to suit your type of business.
The Benefits:
• Dedicated support by a qualified and experienced professional bookkeeper.
• Full time & part time, short-term & long-term bespoke bookkeeping services.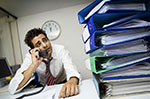 • Expertise in accounting and tax preparation software.
• Very competitive rates.
• A bookkeeping service that facilitates the smooth and successful functioning of your business.
• A personalised quality service that is firmly focused on efficiency.
• Easy access to off and on-site bookkeeping support.
• A confidential, efficient and reliable service.
Cost Structure:
• Per Hour Pricing: This applies to projects which are time priority, small or have specific requirements.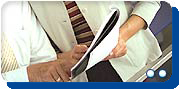 • Weekly / Monthly Rate: This applies to clients who have established or want to establish a long-term relationship with MWBS.

• Project Rate : This applies from middle to large volume projects with a specific time frame. MWBS will estimate how long the entire process will take then provide a discounted quotation based on our hourly rate.